Iraq Says It Could Deploy Military into Syria
Kurdistan24 Scanner (0) Status: Unverified
News being "circulated on some media outlets regarding the existence of a deal or negotiations to allow the entry of Iraqi armed forces 70 kilometers into Syrian territory," are baseless, according to a statement issued by the Defense Ministry.
Kurdistan24 Scanner (0) Status: Unverified
ERBIL (Kurdistan 24) – The Iraqi Ministry of Defense on Monday rejected media reports suggesting there was "a deal" or negotiations with Washington to deploy troops to Syria after the US announced a withdrawal of its forces.
USArmy Scanner (0) Status: Unverified
Task Force Rifles along with Kurdish peshmerga and Iraqi security forces have continuously worked together to help degrade Islamic State of Iraq and Syrias controlled territory and push ISIS entities into the hills of Iraq. Click to read more.
Kurdistan24 Scanner (0) Status: Unverified
As summarized by the State Department Deputy Spokesperson Robert Palladino, "the Secretary discussed the recent territorial defeat of [the Islamic State (IS)] in Syria and underlined US commitment to Iraq's sovereignty and territorial integrity noting the Coalition will continue to work closely with Iraqi Security Forces to defeat [IS] remnants."
Kurdistan24 Scanner (0) Status: Unverified
Pompeo requested Iraqi Prime Minister Adil Abdul-Mahdi and President Barham Salih send forces into Syria to fill a security vacuum that may follow the US withdrawal of its forces, the report claimed.
ByronYork Scanner (0) Status: Unverified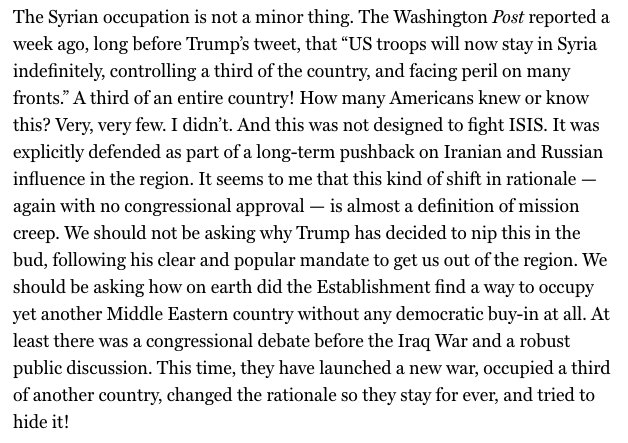 In the last three consecutive presidential elections, the winners explicitly vowed to get us out of Iraq and/or Afghanistan--let alone Syria--and defeated their interventionist opponents. Read @sullydish on Trump and Syria:
trpresidency Scanner (0) Status: Unverified
President Erdoğan: "The only reason why there is oppression in Syria today is because the Syrian people have been divided as Sunni or Shia in some places or as Arab, Kurd or Turkmen in others. The same goes for Iraq, Yemen, Libya and Somalia, too."
Kurdistan24 Scanner (0) Status: Unverified
The ministry's statement came in response to a report quoting "political sources," that quickly made the rounds on Arabic media outlets, claiming that US Secretary of State Mike Pompeo had discussed the matter in a recent phone call with Iraq's Prime Minister and President.
rulajebreal Scanner (0) Status: Unverified
President Trump doesnt know who Brett McGurk is. As POTUS' Special Envoy for the Global Coalition, he was a constant presence in Iraq & Syria brokering key alliances; leading America in the fight against ISIS. No wonder Trump doesn't know him, McGurk's not a Fox&Friends regular.
Imamofpeace Scanner (0) Status: Unverified
Erdogan has always attempted to invade Iraq and Syria and take over liberated areas from ISIS. He has aims to restore the Ottoman Empire. He will use the excuse of fighting ISIS to do the same thing again. Iran, Iraq and Syria won't like it. Conflict.
thekarami Scanner (0) Status: Unverified
The Europeans who travelled to Iraq and Syria to join ISIS "regret" it as if it was a poorly planned vacation. They went into a war zone to wipe out the Shi'a and rape Yezidi women. I'm finding it really hard to sympathize their vacation didn't turn out the way they wanted it to.
snarwani Scanner (0) Status: Unverified
Why do you need Kurds to fight ISIS when you have all of Syria and Iraq ready to do so? Let 'General Mazloum' and his fighters go on holiday so that ISIS can actually be defeated.
ItsMutai Scanner (0) Status: Unverified
The MOST REVOLUTIONARY people in the world are MUSLIMS. Currently MUSLIMS are protesting bad governance in Sudan, Libya, Egypt, Syria, Afghanistan, Lebanon, Iraq, Iran..everywhere. Where are the black Africans? Leaders are looting and we are cheering them instead of Revolting.
sommervilletv Scanner (0) Status: Unverified
Let me help: @brett_mcgurk is the guy who had the balls to visit Iraq and Syria many times, to meet your troops, speak to your allies, forge alliances against IS... so you didn't have to.
larryelder Scanner (0) Status: Unverified
This is not a time to back away from [Syria]...We're sending a message to ISIS, that somehow, they can come back... --Leon Panetta 12/23/18 This is why Panetta resigned from the Obama WH, when against his advice, Obama pulled out of Iraq and allowed ISIS to grow. Oh, wait...
amhfarraj Scanner (0) Status: Unverified
Interesting: It looks like you believed that @RT_Erdogan will fight ISIS !! : Some information Mr. president: - ISIS got into #Iraq and #SYRIA through #Turkey. -Turkey was the country that bought oil from ISIS. Erdogan is going to eradicate the Kurds not ISIS as you wish ✋️
VOANews Scanner (0) Status: Unverified
Iraq Says It Could Deploy Military into Syria
GenDaveGoldfein Scanner (0) Status: Unverified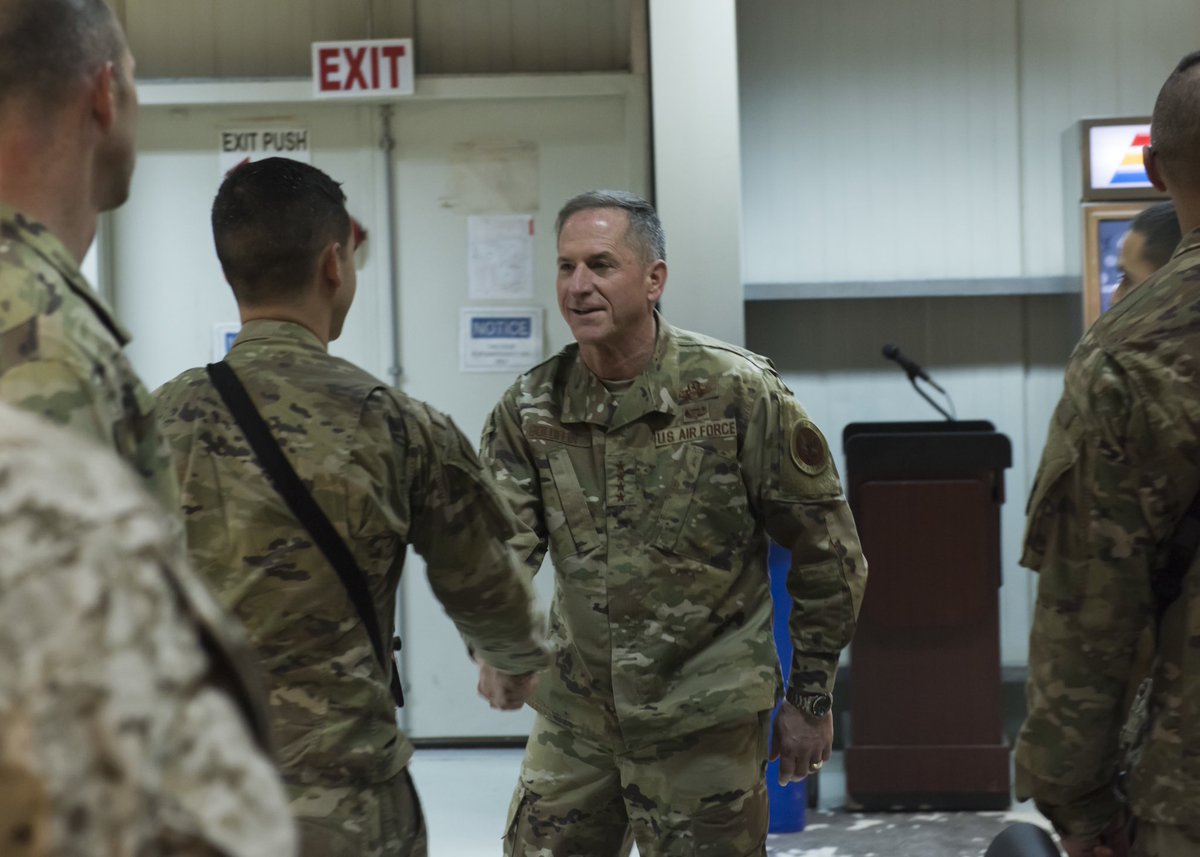 99% of territory in Iraq and Syria once held by ISIS has been freed, largely on the shoulders of #AirPower — I couldn't be more proud to shake hands with and say "thank you" to our #Airmen generating combat airpower for CJTF-OIR.
Cernovich Scanner (0) Status: Unverified
If you had followed mainstream conservatives in 2015-2016, their advice would have meant: - War in Iraq - War in Syria - War in Iran - No Gorsuch - No Kavanaugh - President Hillary Clinton Facts don't care about your feelings, right? Those are all facts.